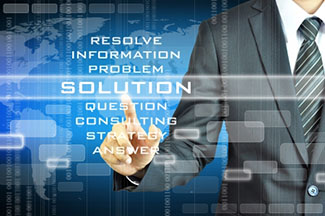 Theery offers our clients a truly unique experience. Companies are tired of hiring unknown firms that spam them with resumes of unqualified candidates. Getting bounced around from Recruiter to Recruiter within a company just to find out the Recruiter you were working with last week isn't there anymore. Aggressive sales tactics and old school mentality that no longer works in today's information age. Theery changes all of that. Theery has little to no turnover within our company. We partner with our clients to understand not just who they need from the job description but the "person" they are looking for. Difference makers that culturally fit in to your organization and believe in the vision of your mission statement.
We offer Retain services where you get multiple dedicated Account Managers working on your openings until they are filled. Theery has a 100% success rate on completed retain projects. We also offer contingent services. Account Managers at Theery have helped our clients fill multiple types of openings from C-Level and Vice Presidents to Research & Development Engineers. We also specialize in Operations and Sales & Marketing roles.
Contact Kevin Hess for more details.